GCM XAC adapter
---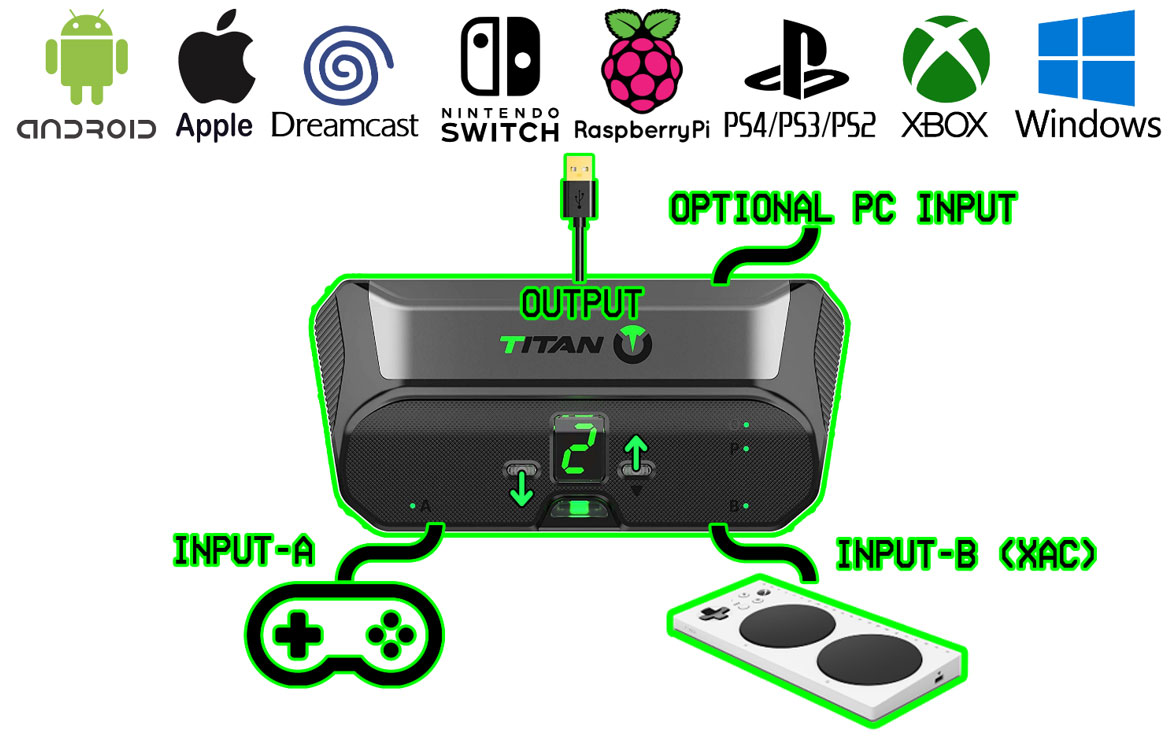 ---

£110 GCM XAC Adapter
+£50 Wireless Bluetooth module


The GCM (Game Control Mixer) XAC adapter provides a massive upgrade to an Xbox Adaptive Controller.

> Instructions: Playstation, Xbox, Nintendo Switch
> Game Booklet: 1 Stick + 2 Button GCM games.
> Speech: Voice Attack GCM profiles
> Download: Key, Mouse, Speech utilities, and Games.

> PC Mouse and Gamepad modes.
> Playstation, Xbox and Nintendo modes.
> Upgradable.
> Powerful game control mixing options.

> SHIFT feature.
> 24 x 2 joystick modes.
> 1 Stick + SHIFT button can reach all controls.
> Speech (linked Windows PC required).
> Custom options upon request.
> Videos below give an idea of GCM use.


Please get in touch for more information, customisation and purchasing details.
---
---